18th May 2018 is fast approaching and many (most) organisations face challenges to meet this GDPR deadline.
Without the right tools that enable the organisation to follow, implement and evidence GDPR compliance, the risk of not meeting the deadline and being hit by the sizeable fines increases.
BusinessOptix enables organisations to understand the current status of its data and privacy set-up and create a compliance approach to meeting the GDPR requirements.
BusinessOptix capabilities support you through the journey of understanding where you are today and designing your GDPR compliant organisation: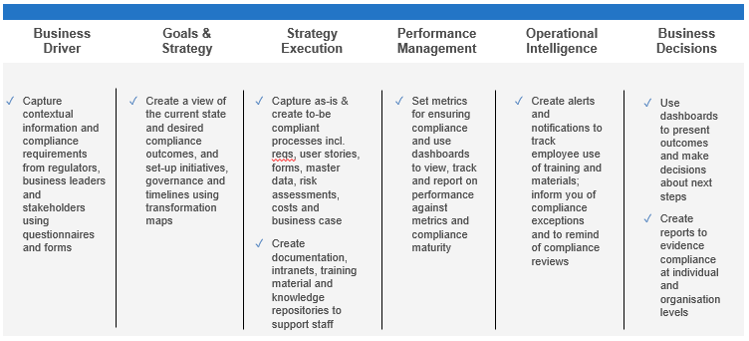 Across all sectors, BusinessOptix single platform is being used to deliver GDPR compliance.
From business leaders to data protection officers, enterprise architects, analysts, consultants and front line staff, BusinessOptix is able to support the multiple roles involved in a transformation. For example, business leaders can be supported to define the strategy and targeted outcomes, while analysts, architects and consultants can be supported to execute the strategy in a shared workspace that ensures bi-directional communication and timely delivery of the initiative to end users.
Let us help you transform and improve now