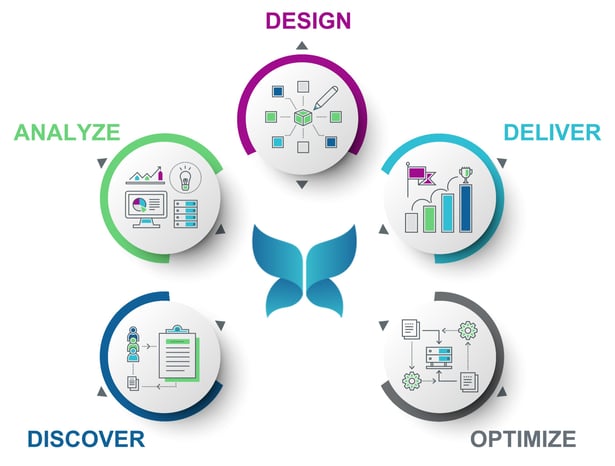 Welcome to the June 2023 edition of the BusinessOptix newsletter!
In this edition of the BusinessOptix newsletter, we dive into the "Discover" phase of an organization's transformation journey.
Discover is powered by 4 capabilities:
Process modeling

Process mining

Importing

Surveying (RPD)
We want to highlight RPD (rapid process discovery) this month as it can be an 'indispensable ally' in your organization's process discovery journey.

RPD is the utilization of integral crowd-sourcing techniques and automated modeling tools to swiftly uncover, analyze, and optimize business processes. With BusinessOptix RPD capabilities, major pain points such as limited process visibility, inefficiencies of manual process gathering from multiple sources, as well as time to compare and model are effectively alleviated. Our solution empowers organizations to move more rapidly along their digital journey that prioritizes optimized processes, and promotes transparency, collaboration, and performance measurement for sustained success.
---
The race to resilience: helping financial services firms operating in the UK to beat the FCA deadline and rediscover their processes
We are proud to share our success stories of assisting financial services firms in their journey towards achieving compliance with the FCA Operational Resilience policy due to be completed before 31st March 2025.
Here's how we have helped our customers directly and with consulting partners:
We replaced and migrated their existing enterprise architecture tools, expertly remapping and modeling their current processes and testing them for enhanced efficiency and resilience which provided the evidence needed for regulators and auditors.

Our team guided them through the migration process to a new solution, providing extensive process methodology, knowledge, and understanding. This approach ensured that their business processes were fully owned by the entire organization, not just process owners.

We created logical and user-friendly process maps and documentation, enabling immediate understanding and ensuring that all users, regardless of their role, could easily adopt and adhere to the new processes.
We take pride in delivering these solutions swiftly, aligning with tight business deadlines to ensure compliance well ahead of the FCA's deadline.
---
What's Trending
In today's rapidly evolving and complex global regulatory landscape, organizations across almost every industry face increasing pressure to comply with Data Protection regulations and to demonstrate responsible handling of personal information. Our customers are using BusinessOptix to document personal information processes in a compliant way, to understand risk around process and data transfer, to manage data breaches and to collaborate with stakeholders across their organizations.
---
Academy Updates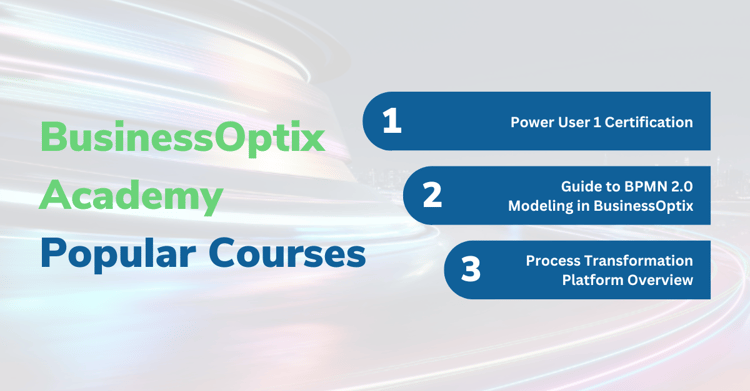 We have a brand-new course this month for you on how to use our Rapid Process Discovery tool.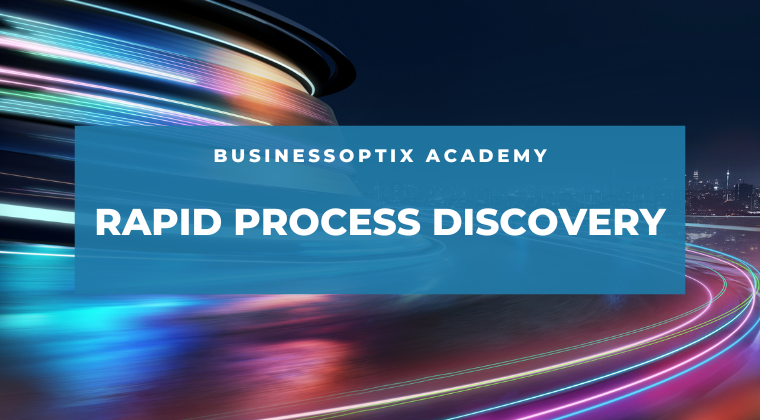 As we continue to improve the features of our BusinessOptix platform, we consistently introduce new courses to our Academy. Our latest addition to the BusinessOptix Academy is the Rapid Process Discovery course, now available for enrollment to all our users.
---
To contact support, please use: helpme@businessoptix.com
---
BusinessOptix sends this newsletter to you so we can provide you with timely updates on the latest releases, academy updates, and additional information you might find useful on your digital transformation journey.  If you have any suggestions for information you would like to see in our newsletter, we welcome your input. Please email marketing@businessoptix.com with your newsletter content suggestions.
For support, please continue to use: helpme@businessoptix.com
For all other inquiries: operations@businessoptix.com