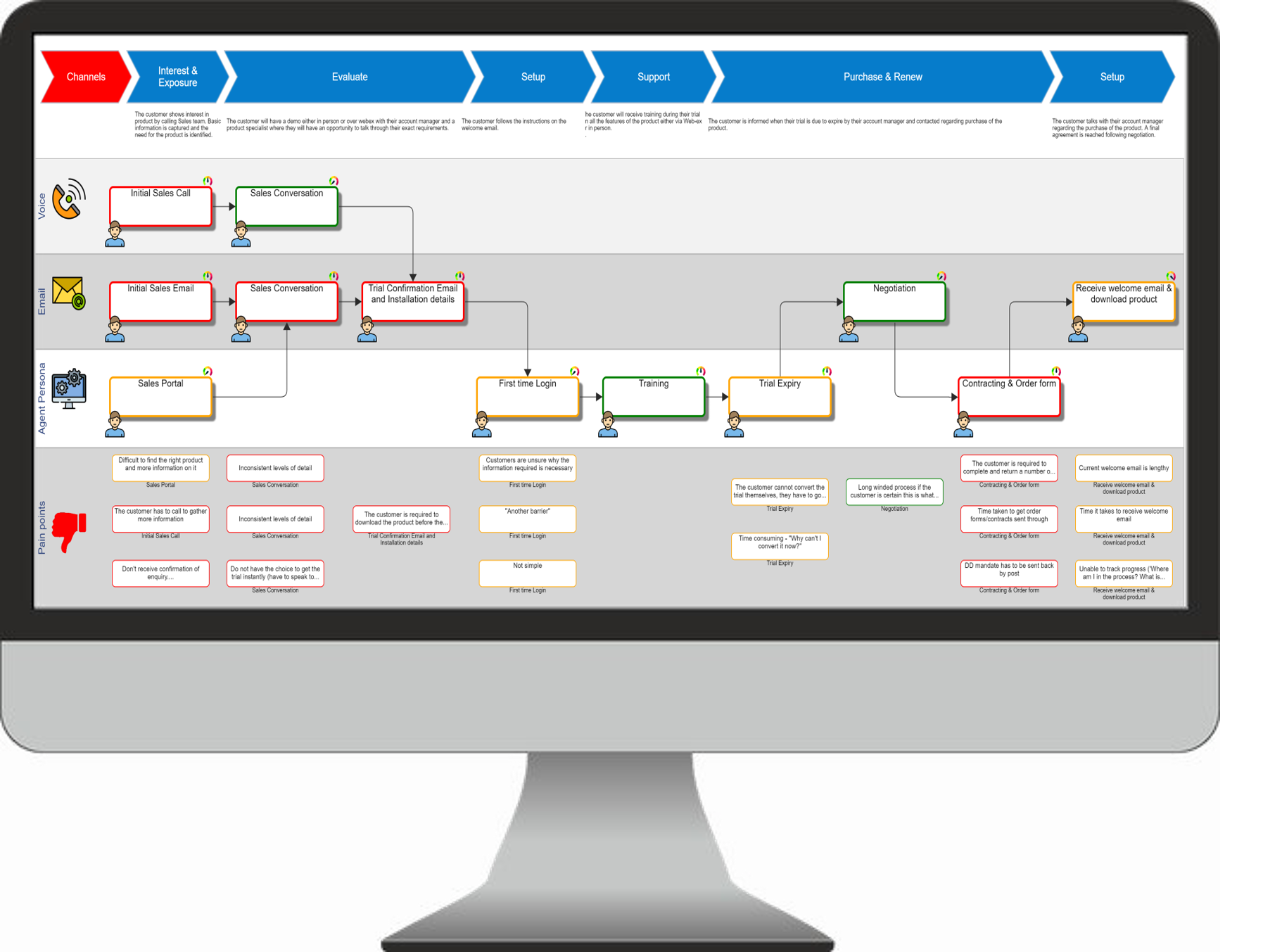 "I was selling workflow automation projects to IT departments at the time. I started noticing that when we completed a project, it wasn't unusual to find the business didn't really like the deliverables. The more I dug into the problem, I found companies were choosing the technical solution to their problems without a) understanding the problem, b) establishing whether the tool they chose would solve the problem, and c) having identified what was causing the problem in the first place. That's why I started BusinessOptix."
Peter McInally - CEO and Founder
Driving Global Transformations
From our founding in 2010, two things have been our North Star:
Our platform exists to let organizations quickly understand their business issues. We believe in injecting some science into change initiatives without turning them into lengthy, resource-hungry projects. We want to give our customers the potential for continuous improvement.
We want our customers to say we provide great service in good and bad times. We believe we must be doing something right because our customer turnover is very low – some of them have been with us since we started. A few years ago, one of our earliest and largest customers decided to try a larger technology company. They returned to BusinessOptix two years later and are still with us today. That means a lot to us.
"BusinessOptix has enabled us to capture our process knowledge and create an environment where continuous improvement is ingrained in our work"
Our Team & Experience
Our global team is built from a focus on recruiting collaborative, diverse and inquisitive associates. We leverage experiences while injecting new and innovative methods and ways of thinking.
Our team has extensive experience in process, technology innovation and customer success. We're ready to work with you to SUPERCHARGE your organization's end-to-end transformation today!
Recognition
Over the last few years, our work and capabilities have been recognized by a number of institutions such as:
Certification
ISO 27001:2018 Certified
BusinessOptix is committed to providing our clients with a robust information security management. Through our ISO 27001 certification, we have developed and implemented processes and procedures that enable us to maintain and continually improve our information security management.