Process Mapping and Modeling Tools
Accelerate the transformation of your organizational processes with our intuitive process mapping and modeling capabilities
Why choose BusinessOptix for business process mapping?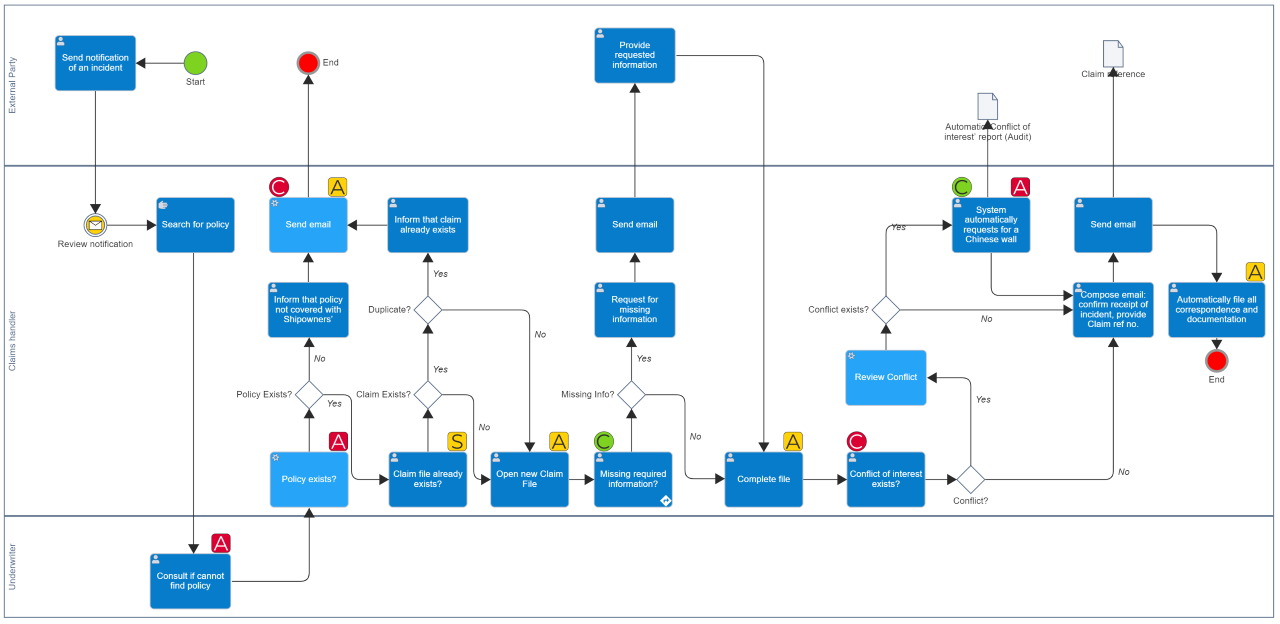 Key Features of BusinessOptix
Data Layer
Leverage an industry-leading meta-data layer to generate scenario models and return-on-investment cases. Identify areas for business process automation and improvement.

Digital Twin Enablement
Create a digital twin of your business linking strategy to execution under one platform to understand, visualize, and gauge the impacts of organizational changes.

Digitize Workflows
Our intuitive web-based process mapping software empowers companies to collaboratively and efficiently build a single version of the truth for optimal efficiency.
Integrated Compliance
Seamlessly link risk attributes and associated controls to key processes and create a library of evidence that helps you to proactively manage risk.
Compare
Develop comparison of as-is and to-be models and well as variants to spot risk and quickly identify opportunities.

CRM and ERP Integration
Generate real-world scenarios through fact-based data and optimize process flows through mining and visualising processes.

Simulation Engine
A powerful Monte Carlo simulation engine with ROI calculators, including resources management, allow you to test multiple scenarios and make fact-based decision around transformation.

Models
From process models to value stream mapping to organizational charts, capability maps and strategy models, you have the ability to build to map your entire business.

Consultant Toolkits
Identify gaps through intuitive toolkits, simulate real-world scenarios, and accelerate transformation through tested best practices.

Business Process Modeling
Your GPS for Transformation
Hundreds of businesses benefit from our vast business process analysis solution.
Our platform highlights organizational processes ripe for automation and streamlining by developing a 360-degree view of your operations. Using data captured from
Design sessions

Employee surveys

Observation

Process and task mining
Business process models can be enriched with meta-data that allow for fact-based simulation of multiple scenarios. This insight allows you to act decisively and more forward with pace and purpose.
Confidently armed with the knowledge of your path forward, you can prioritize and manage opportunities for automation and process improvement based on return on investment.
Ready for Business
Our business process mapping software is designed for business users with no technical background required.
Assisted by our online and one-on-one training, your organization can get up to speed quickly and start visually depicting your end-to-end business processes in no time.
Our cloud-based solution allows stakeholders from across your ecosystem to collaborate on the same processes, creating a single version of the truth that helps you document and understand your current DNA.
There are multiple ways to create process maps in BusinessOptix. You can leverage our template library to create new models or start from scratch.
Other ways are through importing diagram design files, process mining and by using a survey form to discover a process by receiving survey responses from process stakeholders.
From simple diagrams to enriched process models and simulation, the BusinessOptix business process platform provides a wide range of tools to help you effectively and efficiently reach your goals.
Whether this means streamlining a few processes, better management of risk and compliance, or undertaking a large-scale business transformation, BusinessOptix is the catalyst for your continuous process improvement journey.
Bring the Best Process Mapping Software to Your Organization
Find out how the BusinessOptix End-to-End Platform helps you Discovery, Design & Deliver Your Processes