Software overview
The BusinessOptix Platform
Process 
Intelligence. Delivered.
BusinessOptix is a leading business process management and transformation suite that provides total operational visibility of how business processes, people and technology interact. Customers use our process discovery, modeling and simulation tools to identify the best improvement opportunities and deliver their digital transformation objectives without introducing undue risk.
How BusinessOptix Delivers:
Transformational Process Intelligence Capabilities & Performance
From process mining and modeling to simulation and rollout, see what the BusinessOptix platform can do to optimize and integrate your process intelligence: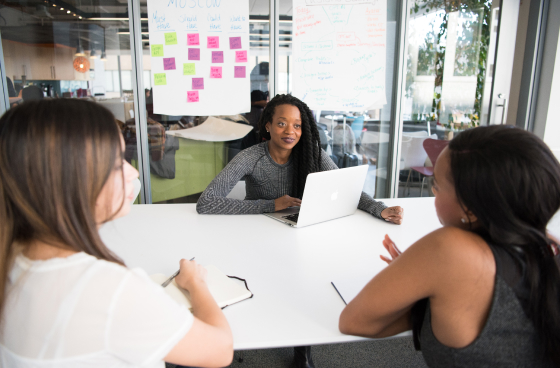 Backed by an Experienced and Talented Process Intelligence Team
The BusinessOptix platform is trusted by organizations around the world. Our experienced and talented team works alongside our customers to visualize and understand their most complex processes, identifying areas for improvement and growth so their processes deliver maximum impact.
Click here to read more about the BusinessOptix Process Intelligence team.
About us
Discover the power of BusinessOptix:
Tailored Solutions for Every Process Challenge
Whatever your industry, look closer into the wide-ranging use cases BusinessOptix addresses and the potential for transformative impact on your organization:
Engineering & Construction:
Problem: Global construction firms often face challenges in IT, procurement and customer onboarding, leading to project delays and cost overruns.
Solution: BusinessOptix simplifies operations by offering tools to optimize IT processes, improve procurement and enhance customer onboarding. This helps deliver cost savings, improved project management and client satisfaction.
Insurance:
Problem: Insurance companies face challenges ranging from customer onboarding, underwriting and claims management to regulation and compliance, which can result in delays and customer dissatisfaction.
Solution: BusinessOptix refines these operations by providing tools to streamline customer onboarding, automate underwriting processes and optimize claims management, helping to boost efficiency, customer satisfaction, compliance and resilience.
Government:
Problem: Governments need to adapt to the digital era while improving citizen and employee processes.
Solution: BusinessOptix assists governments in enhancing processes, making them more citizen-centric and efficient. This supports the digital agenda by improving service delivery and employee productivity.
Business Process Outsourcing:
Problem: BPO providers often grapple with the challenge of streamlining complex processes across various clients, making it hard to achieve operational excellence.
Solution: BusinessOptix enables business process outsourcers to quickly identify opportunities that drive profitability, improve performance and deliver innovation - which leads to more wins and renewals.
Banking & Financial Services:
Problem: The financial sector faces regulatory pressures, complex workflows and the challenges created by data silos, leading to inefficiencies and compliance risks.
Solution: BusinessOptix offers process mining and mapping tools that help banks and financial institutions gain a comprehensive view of their operations. This allows them to identify bottlenecks, enhance compliance, improve customer experiences and resilience.
Research & Education:
Problem: Educational institutions and research organizations deal with administrative complexities, including managing courses, grants and employee governance.
Solution: BusinessOptix helps streamline course management, grant administration and employee governance. This simplifies administrative tasks, enhances resource allocation and improves collaboration..
Healthcare:
Problem: The healthcare sector requires insight into current operations and a vision for a more efficient future model.
Solution: BusinessOptix offers insights into existing processes and helps healthcare organizations create and implement more effective and patient-centric workflows, ultimately improving healthcare delivery. In addition, we also help them focus on costs, regulations and data security.
Retail & Leisure:
Problem: Retail businesses need to redesign and standardize processes while ensuring consistent execution in order to remain competitive and maximize the customer experience.
Solution: BusinessOptix helps retail businesses deliver process innovation so they can link the customer journey with operational processes to create frictionless customer experiences. This helps improve customer experiences and operational efficiency
Technology & Telecoms:
Problem: Tech firms often struggle with documenting and optimizing their processes and controlling costs.
Solution: BusinessOptix refines these operations by providing tools to streamline customer onboarding, automate underwriting processes and optimize claims management, helping to boost efficiency, customer satisfaction, compliance and resilience.
Request a demo
Talk to us about how process intelligence can help transform your organization.