Government
Build a strategy that enables you to deliver the mission and service you want to provide your constituents and streamline how your organization operates and interacts with other agencies and stakeholders. Achieve consistency and standardization across citizen and employee processes in the digital age.
BusinessOptix has experience helping local and central government re-engineer their citizen and employee facing processes to meet the government's digital agenda. We provide a single platform to align your operating model and mission, empowering you to better utilize the people, process and technologies in your ecosystem; driving greater automation, more productivity out of staff and greater efficiencies and compliance.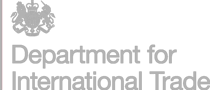 A framework for Digital Aviation Regulations
Our customer, the Civil Aviation Authority of a Central Asia country, needed a full Enterprise Risk and Performance database specifically designed to support the growing needs of this emerging economy. BusinessOptix Digital Twin technology enabled the Aviation Authority to identify a future operational state in which key processes would benefit from intelligent automation and to leverage IoT and big data to provide immediate insight into the operational effectiveness of their current processes. The combination of these disciplines, delivered within a Microsoft Azure environment, formed the foundation for a "Digital Regulator."
BusinessOptix offered a cost-effective solution that enabled the customer to document and test transformation scenarios to ensure they applied a right-first-time approach. A very different approach to regulation transformation, this solution was successful in embedding change and quickly building institutional knowledge.
Don't just take our word for it
See how BusinessOptix is already delivering business process transformation around the world. Explore our case studies
Get Started Today
We're ready to help you achieve your business process transformation goals.
Click below to request a demo.
Additional Industries We Serve