Healthcare and Life Sciences
BusinessOptix enables health and life science organizations to get clear visibility and understanding of what is happening today alongside the capabilities to design the future model that will enable an organization to thrive:
- Understand how your people, process, and technology are being leveraged today
- Proactively identify areas to improve
- Design, simulate, test, and deliver adaptable operating models and agile processes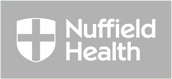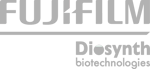 Healthcare
Because patients are consumers and have some choice, the quality of their experience through various interactions on their patient journey should matter; higher patient experience ratings correlate with higher profitability for the healthcare provider. BusinessOptix Transformation Platform can help you improve at every step of the patient journey.
Our process discovery tools enable you to gather current, complete information about how your healthcare organization works today. This information is a prerequisite for creating a seamless, frictionless patient experience.

Our process mapping tools build a visual representation of your end-to-end patient journey (across web, mobile, phone, email, and when in your facilities) and then overlay your people, processes, and systems.

Our scenario modeling and simulation tools help you identify problem areas, try out potential improvements, and evaluate the difference they make. Because you're working with a digital simulation, you can test changes quickly, cheaply, and without risk to your day-to-day operations. You can also balance patient experience improvements against operational metrics like cost and resourcing to understand the tradeoffs and make informed decisions.

A Digital Twin of a healthcare organization enables continuous improvement to ensure that the patient journey continues to be optimized, no matter the changing circumstances.
---
BusinessOptix for Operational Improvement teams in Hospitals
A Six Sigma operational improvement team at a large US research hospital documented their current state processes using blown-up prints of Visio process diagrams pinned up throughout their offices and conference rooms. The printouts were covered in pushpins and sticky notes. Improvement ideas and pain points were captured on a sticky note and stuck to the paper charts. The entire process was manual and inefficient. Searching for a process, a user story, or pain point involved walking around the conference room and scanning all the paper and sticky notes, which is ironic for an operational improvement program.
As with many healthcare systems, the documented processes were highly manual, involving multiple, often disconnected systems. Where there was any documentation on the processes, it was in Word and PowerPoint documents. Any determinations made around metrics were usually manual guestimates documented on a spreadsheet, with no way to simulate against those metrics or model different scenarios for expected impact.
BusinessOptix proposed digitizing their entire process, beginning with importing all their Visio process flows and creating forms to memorialize the improvement ideas and pain points. The first step was translating the process flows from pieces of paper on a wall with sticky notes to digital process maps with linked improvement forms, work instructions, and related metrics. Then, the hospital could accurately simulate its current state and model out possible operational improvement options scenarios.
Life Sciences
Recent disruptions have increased pressure on pharmaceutical, biotech and medical product companies to accelerate change at local and global levels. This challenge presents an opportunity for organizations to:
Optimize R&D and product development processes to increase the window of opportunity to maximize patents.

Restructure and simplify complex manufacturing and distribution supply-chains to drive cost and delivery efficiencies.

Create resilient operations that can adapt to changing customer demands, business models, competition and regulations.

Integrate and maximize new technologies (including automation, AI, ML, RPA) to help streamline operations.
---
BusinessOptix for the Pharmaceutical industry
Proving the value of the BusinessOptix approach, a US-based pharmaceutical company used the platform to design and implement their new world-class operating model and processes. By using the BusinessOptix platform to capture and create models, they were able to combine the best of their existing operations with new transformative thinking – all in a single workspace where multiple teams could see, share and collaborate.
To read more about how this fast-growing Pharmaceutical company uses BusinessOptix to build world-class process capability, please click here.
See it for yourself
Request a demo and see how the BusinessOptix platform can help you accelerate your digitization strategy.
Get in touch to request a demo or speak to one of our team members.
Additional Industries We Serve