Solutions overview
Customer Journey Excellence. Enhanced.
Merge Customer Experience (CX) with Operational Excellence (OPEX) using BusinessOptix.
Ensure your customers enjoy a frictionless journey while your business reaps the rewards.
By visualizing and optimizing each touchpoint, we empower you to deliver an unparalleled customer experience, driving loyalty and boosting your bottom line.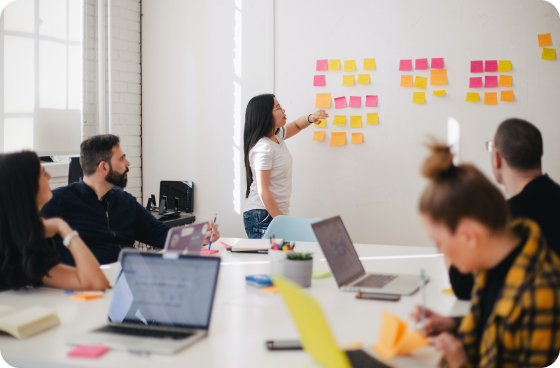 How it works
Understand the Customer Perspective:
Harness our mapping tools to visualize your customer's journey from start to finish, the personas involved, their touchpoints, highlights, and pain points.
Gain an end-to-end view of what improves – and what hinders – your customer experience across every channel, from web, mobile and phone to email and physical store.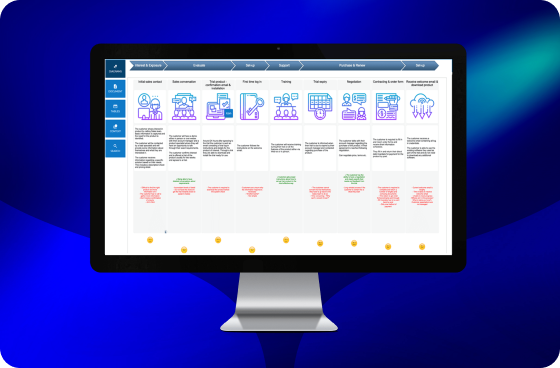 Crystal Clear Insights
Customer journey modeling, process modeling and master data management (MDM) are all essential components of modern business strategy and operations.
They are interconnected because they collectively enable organizations to understand, optimize, and deliver superior customer experiences while maintaining efficient internal operations.
These practices work together to align customer needs with internal processes and ensure that the data supporting these efforts is accurate and reliable.
Swift & Compliant Execution:
Streamline the rollout of your optimized customer-centric processes with our detailed work instructions to fully support front-line staff, development teams and more.
Full-Spectrum Support:
With transformation planning and analysis tools at your fingertips, steer your goals, strategies and milestones towards continuous customer experience improvement.
Why Choose BusinessOptix

Customer Journey Excellence?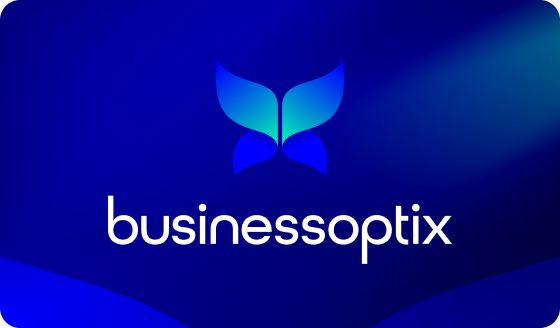 Deep Insights:
Uncover every opportunity.
Harmonized Strategy:
Keep CX and OPEX in sync.
Versatile Tools:
Tailored to your needs.
360° View:
Align people, process, vision.
Always Improving:
Evolve with every piece of feedback.
book a demo