Solutions overview
Building a Data-Driven ESG Strategy. Streamlined.
Organizations are increasingly focusing on their Environmental, Social and Governance (ESG) strategies.
BusinessOptix provides a data-driven platform to integrate ESG metrics with your existing processes. From carbon emissions to resource consumption, we empower you to measure, simulate and improve your ESG performance.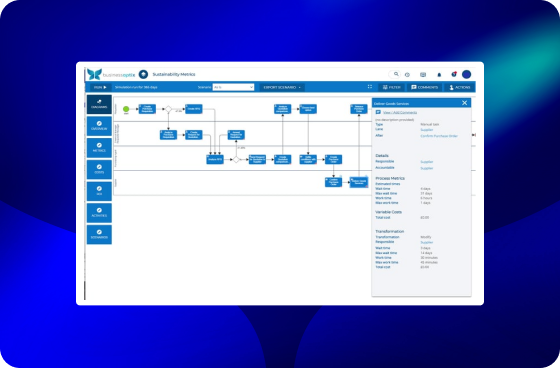 Optimize Your ESG Transformation
Visualize end-to-end ESG processes, procedures, downstream upstream impacts, or part of an ever-evolving living, breathing digital twin.
Define, log, and analyze key ESG metrics within your operational framework.
Run simulations to assess the impact of potential changes.
Make data-driven decisions to improve ESG performance and reduce risk.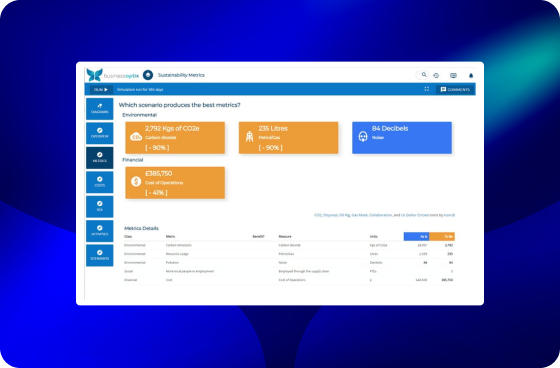 How it works
The BusinessOptix ESG Solution goes beyond simple metrics tracking. Our platform lets you integrate factors such as emissions and resource consumption into your business processes.
You can then run scenario simulations to identify and prioritize impactful changes. Whether you're adjusting your supply chain to reduce emissions or automating processes to conserve resources, our platform provides you with real-time insights for iterative improvement.
With our powerful dashboarding and collaboration tools, sharing and decision-making capabilities are available across all stakeholders.
READ our solution sheet
Why choose BusinessOptix for


your ESG Sustainability Agenda?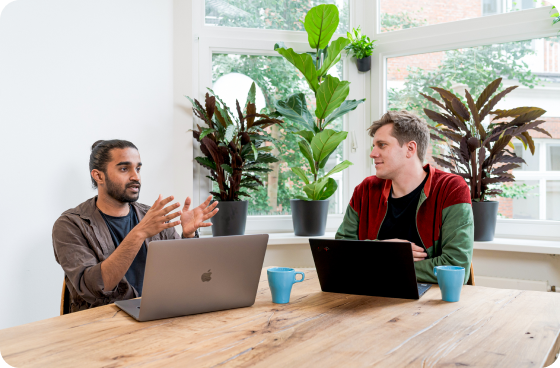 Comprehensive:
Track and analyze a wide range of sustainability metrics.
Real-World Insights:
Simulate scenarios for immediate impact assessment.
Collaborative:
Share findings and make cross-functional decisions with ease.
book a demo