Customer Journey Excellence
Link your customer journey with operational processes to create frictionless customer experiences. BusinessOptix believes in colliding strategies around Customer Experience (CX) and Operational Experience (OPEX) to ensure you deliver the experiences your customer desire and the results your business demands.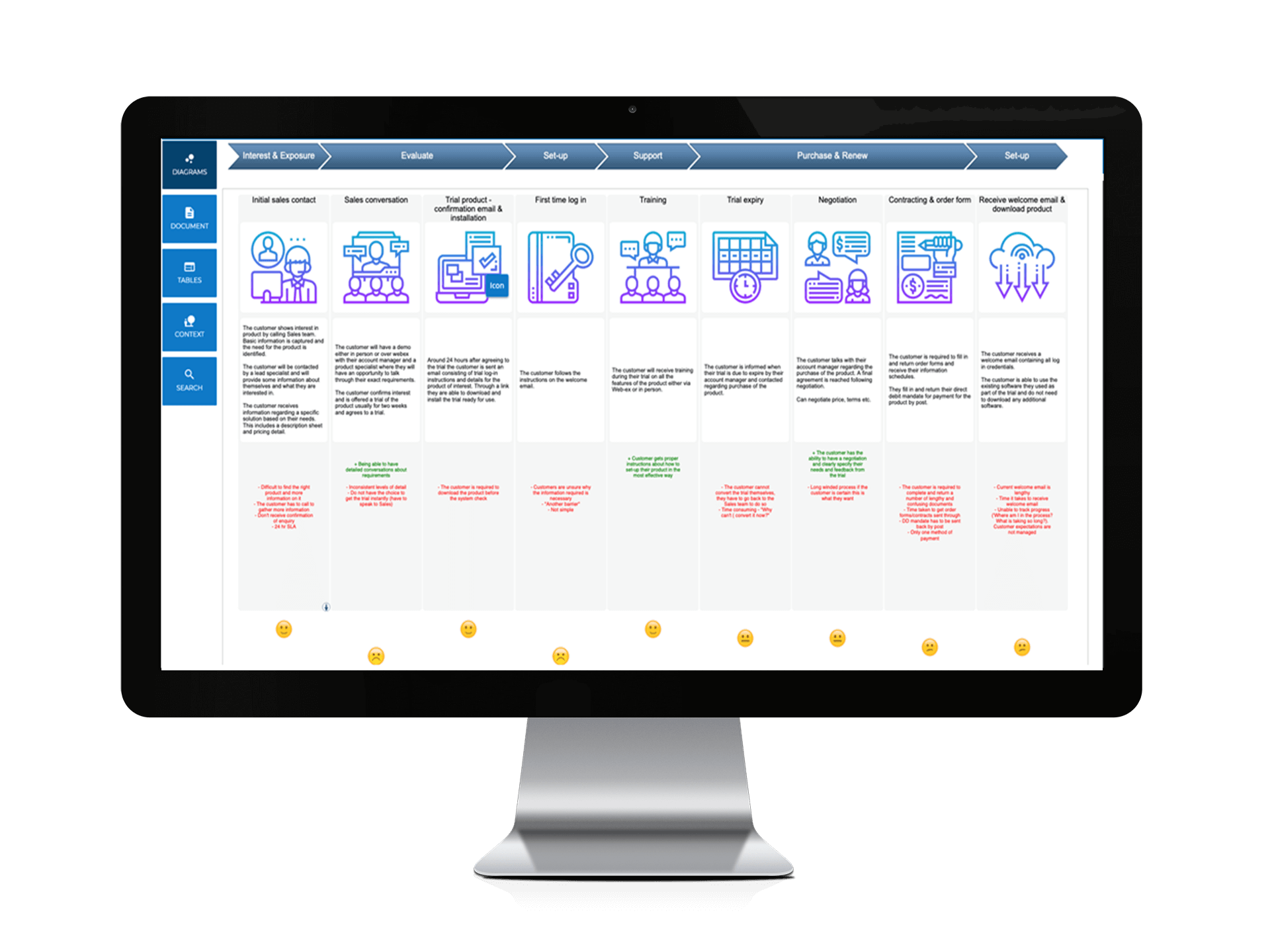 Customer Journey Mapping
Start understanding and transforming the customer experience by using our process mapping tool to map and visualize the end-to-end customer journey, across all channels (e.g. web, mobile, phone, email, and physical store).
Once you understand the journey, we will help you to map it to your people, processes, and systems to create a clear and holistic view of the role (good and bad), these play in your customer's experience.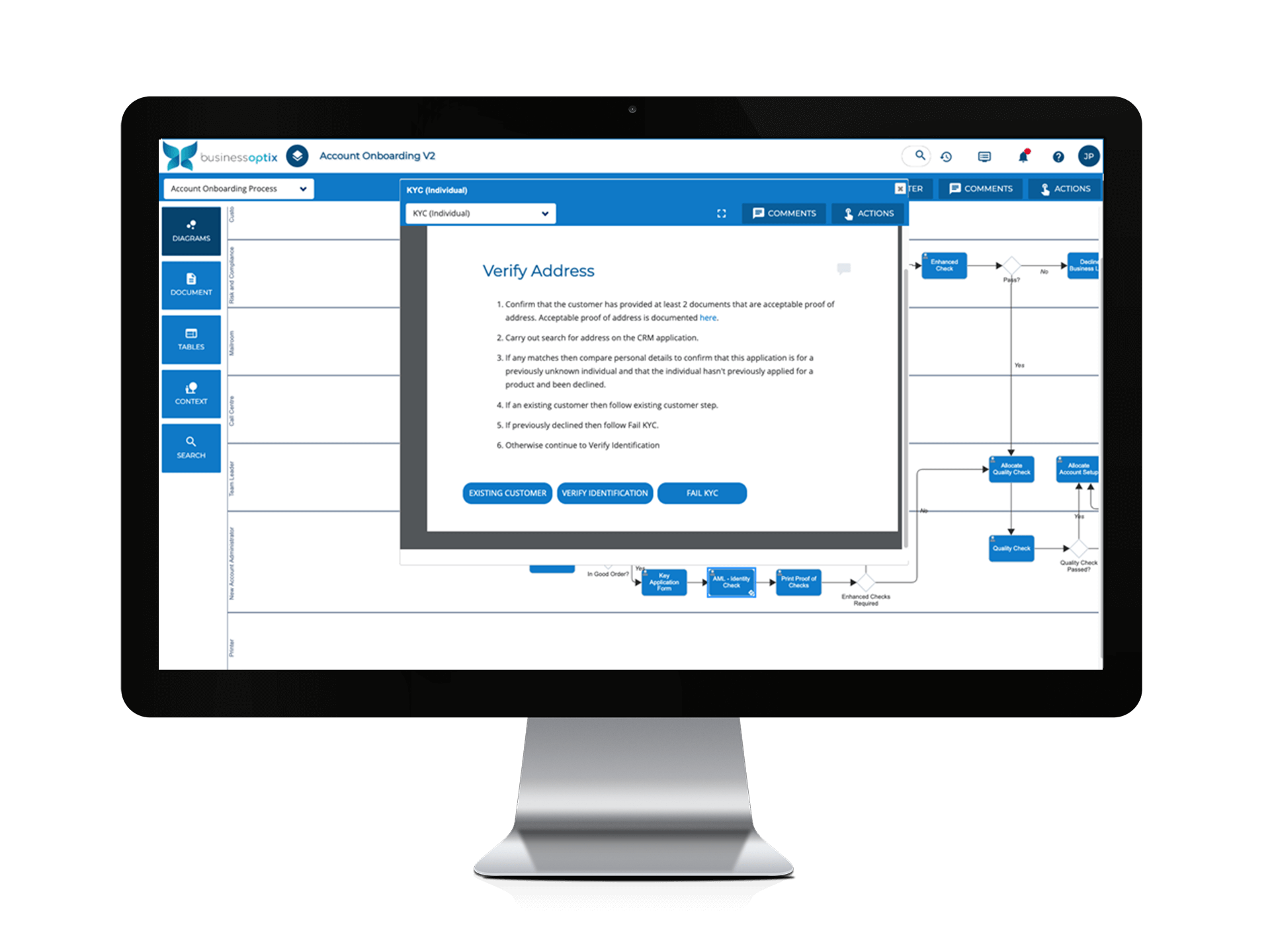 Customer Experience - Continuous Evolution
Our platform can be used to mine the customer journey and model and simulate potential changes to improve outcomes for the customer and the business. While working through the changes, all process designs, models and simulations can be shared with stakeholders for their review and comments, online (so no need for sending emails and hoping everyone is looking at the latest version!)
Improvement examples include:
Identifying the most optimal channels to engage different demographics of customers

Making the experience more consistent across channels

Replacing or altering system configurations that create bottlenecks

Moving FTEs to focus on critical parts of the exception process

Altering or adding new processes to comply with the latest regulations



Once the new process has been finalized, support speed to execution and compliance with our guided work instructions to support front-line employees, user stories to support development teams, and run-time Business Process Modeling Language (BPML) for use in execution engines.
Add to this the availability of transformation planning and analysis tools to help you set and manage your goals, strategies, and milestones, and you have a platform that supports the end-to-end transformation and ongoing improvement of your customer experience.
Get Started Today
We're ready to help you achieve your business process transformation goals. Click below to request additional information or start a free trial.
Don't Just Take Our Word For It
See how we are already delivering business process transformation around the world. Explore our case studies.
Delivering Tangible Business Solutions